from ,
just sold a home using HomeLight
Find the perfect Peabody real estate agent
We analyze millions of home sales to find the best performing real estate agents.
Top Peabody real estate agents
HomeLight analyzes hundreds of thousands transactions to identify the best real estate agents of Peabody. And here's what we know about the top 3% of the 1,748 active Peabody real estate agents: compared to the average agent, the top 3% work 1.7x more transactions and move homes 39.47 days faster.
"We had a great experience with HomeLight. We chose one of the referred agents who turned out to be excellent. The bottom line is that our home was under contract within two weeks. Thank you HomeLight!"
Bob M.
See how 20 of the top REALTORS® and real estate agents in Peabody stack up
Find your perfect real estate agent in Peabody
Why you need a top real estate agent in Peabody, MA
There are 1,748 real estate agents in Peabody, MA right now. Properties are listed for 104 days on average. The difference in time spent on the market in Peabody, MA for top agents is 1.6x less than the time an average agent spends on a given housing transaction.
Top Seller's Agents
A top seller's agent in Peabody makes $20,040 more dollars for sellers, wraps up the selling process 39.55 days faster, and sells 411.19 more homes than the average agent.
Sale Price / List Price (%)
Days on Market
Lower is better
Top Buyer's Agents
Want someone experienced with proven results? A top Peabody real estate agent helps 72.7% more buyers purchase homes than the average agent, and knocks 5.3% more off the list price while they're at it.
Sale Price / List Price (%)
Lower is better
Ratings and reviews of top real estate agents in Peabody, MA
Recent reviews for Peabody real estate agents and REALTORS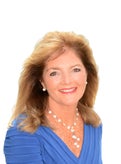 Drew Barraford
Coldwell Banker Realty
"Dear Debbie, We are writing to thank you for all of your tremendous work on our recent purchase of 5 Great Pond Dr in Boxford. Back in 2013, you had helped us buy our very first home. And after a few years out of state, we came back to you in the most challenging buyer's market in memory to help u..."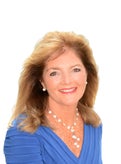 William Parsons
Coldwell Banker Realty
"If you are looking for someone to make your home-selling, or home-buying experience smooth, you are looking for Deborah Caniff. A top communicator, we were never out of touch, as Debbie called, texted, and emailed all the information that we needed to make an informed decision. All of our questions ..."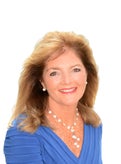 Christina B
Coldwell Banker Realty
"We relocated from NJ and came back to you in the most challenging buyer's market in memory to help us buy our dream home. Right away, your expertise was so important in helping us understand the once-in-a-lifetime pandemic-fueled real estate market. You put us in a position to understand the risks,..."
"I had been trying to sell my house for a few years, but despaired at my ability to pick out a real estate agent on my own. Using HomeLight, I quickly found an agent that was a real go-getter. He sold our house higher than the listing price in only eight days. Finding a great agent made all the difference! "
Sharon W..
"HomeLight provided a space for us to let Realtors know what we were looking for, and helped us contact them. We couldn't be happier with our choice of Realtor that the service helped us narrow down and choose. Everything was timely and professional!"
James W.
"We have demanding schedules and HomeLight was able to connect us with an agent who was flexible to work within our availability and time frames. If you're searching for a realtor, I highly recommend HomeLight to help you find the best one for you!"
Paula C.
Find the perfect agent or REALTOR® for your favorite
Peabody

neighborhood
Based on the available transaction data for homes bought and sold in Peabody, top agents are frequently doing deals in South Peabody, Peabody Town Center, and West Peabody.
| | |
| --- | --- |
| Active Agents | 747 |
| Time on Market | 93 |
| Avg. Sale Price | $348,975 |
| | |
| --- | --- |
| Active Agents | 465 |
| Time on Market | 92 |
| Avg. Sale Price | $292,909 |
| | |
| --- | --- |
| Active Agents | 310 |
| Time on Market | 79 |
| Avg. Sale Price | $424,820 |
Explore other neighborhoods in Peabody, MA
Find top real estate agents in cities near Peabody, MA
Frequently Asked Questions
Check out some of
our other

resources for

Peabody

homeowners
Sell your house
in Peabody fast
Find out what cash buyers are willing to pay for your
home right now.
When's the best time to sell your
home in Peabody?
Use housing market data in Peabody to learn the best and worst months
to sell your home.
Find out what your
home is worth
Get a free estimated value of your home in less
than 2 minutes.
How much commission do real estate
agents make?
Use this calculator and real estate agent commissions data
to find out.
Advice from America's
Top Agents
Get the latest real estate tips and learn how to sell your home faster and
for more money.
Simple real
estate calculators
Use our free calculators to help you make informed financial decisions when buying or
selling a home.
Find your perfect real estate agent in Peabody, MA